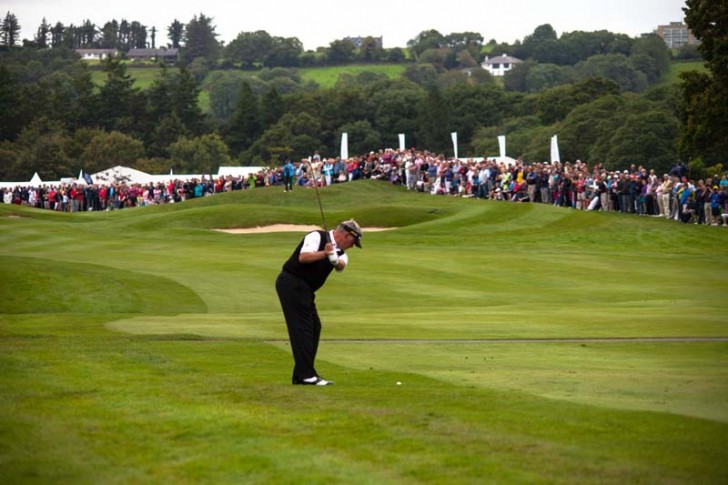 Golfing In Killarney
Killarney Golf & Fishing Club
Killarney Golf and Fishing Club have three of the most remarkable golf courses.
This is the Shortest course of the other two mentioned below. It is beautifully located with the mountains and the lakes in the background. It is home to "one of the most incredible hole in the world" as said by Gene Sarazen.
This is a beautiful golf course with spectacular views of the Lakes and the Mountains. It was host to the 2010 and 2011 Irish Open. It is a firm favourite with golfers.
This is an 9hole golf course. It is best suited to people with mid to low handicap.
Contact Number: 0646631034 bookings need to make in advance.
Ross Golf Club
This a 9 hole Golf course set among the lakes and the mountains. It is called Ross Golf Club as it is situated near Ross Castle.
Contact Number: 0646631125
 Beaufort Golf Course
This Golf Course was opened as a 18 Hole Golf Course and has gone major refurbishment since it opened in 1991. It is an excellent golf course since it has been restored with the introduction of the lakes and the new holes within the golf course.
 Dooks Golf Course
Dooks Golf course is situated on the Wild Atlantic Way, and situated on the Ring of Kerry. It has great views of Dingle and the Glenbeigh Mountains along with being a fantastic course to play. Dooks is also renowned locally for it friendly staff and locals.
Waterville Golf Course
Waterville Golf Course is one of the most beautiful golf courses in Ireland. It is surrounded by sea and is in the top 20 golf courses in the world. .
Contact Number: 0669474102
Ring of Kerry Golf Course
Kenmare Golf Course
This is an 18 hole Golf Course and was founded in 1903. It is a favourite among many golfers both locally and internationally.
Contact Number: 0646641291