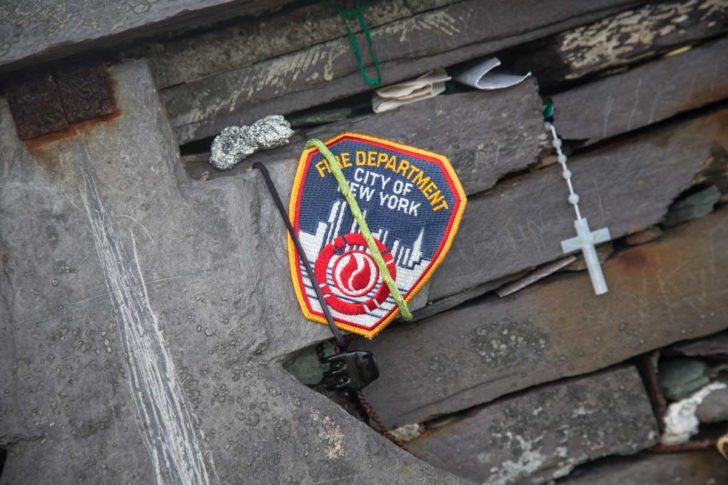 Saint Brendan's Well Valentia
Traveling the Skellig Ring / Wild Atlantic way on Valentia island you will pass a turn for Saint Brendan's well. It is said that St. Brendan anointed dying pagans here in the 5th Century after landing his boat near the cliffs. It is also said that Saint Brendan may have discovered America all those Centuries before Columbus others say it was Greenland. Saint Brendan is the Patron Saint of Kerry Schools, Mountains, Town-lands, Community groups and much more are named after Saint Brendan.
On the Way to Saint Brendan's well watch the road is has potholes so drive slowly
You will pass a faded white building with "O'Shea's next pint New York" on it it was used for  TV commercial for Guinness
Many New York fireman, Police and Paramedics have used the well as a Shrine since September 11th in 2001
Culoo Cliffs are close by but extreme caution for anyone who goes too close, it is well noted for freak waves and tragedies please stay well away from the Cliffs. There is a safe path back from the Cliffs if you would like to take a walk back from the Cliffs.