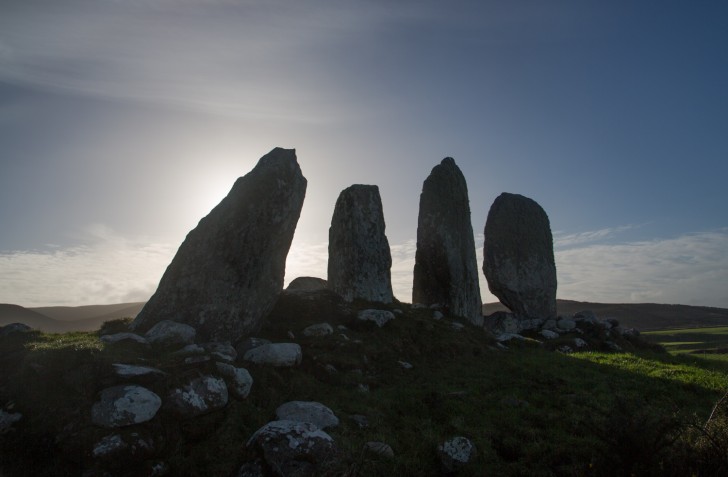 Our recommendations for doing the Ring of Kerry
Frequently asked questions :
What's the best way to do the Ring of Kerry Clockwise of Anti clockwise?
We hear this all the time and there is no correct answer it depends what time you leave where you are staying and where you would like to end up but we do have a recommendation and the reasons behind it.
This Video may change your mind on how long you stay in Killarney !
We believe you should had a relaxed breakfast and head off around 10am you are on holidays and give yourself the whole day to enjoy the marvelous Ring of Kerry. This will give you plenty of time out of the car and make it seem less of a drive and more an experience.
We like the Anti Clockwise especially if you are staying in the Lake Hotel in Killarney or on the Muckross road, here you will avoid all the traffic in Killarney in late afternoon and early evening. This will also give you options to stop at Ladies View, Torc Waterfall, Muckross house and even Muckross Abbey.
Back in time to enjoy a sunset on a 12th Century Castle and a Huggard Craft beer or a "Lakeside Dream" cocktail at the Lake Hotel.
Is it worth driving the whole way around of just some of it ?
Yes to see the Ring of Kerry you might as well go the whole way around after all it is a ring half way and it's the same thing keep going.
What about the Buses ? Narrow roads ?
We recommend the Skellig Ring, Cahersiveen to Valentia via car ferry and take the bridge to Portmagee and on to the Skellig Chocolate factory, Ballinskelligs and Waterville. After this add on the Busses will be well gone the roads are narrow here in places but much quieter and no Busses. Some of the best scenery in Kerry is on the "Skellig Ring"
Is the Ring of Kerry a Tourist Magnet ?
If you want to follow the buses and stay on the main Ring of Kerry and stop where the busses stop when they stop its fine when you are on a bus. The buses do stop in magnificent locations and most aim to be back in Killarney around 4.30 / 5.30 PM so plan a 6.30 / 7.30 return and you will have the Ring of Kerry all to yourself and a greater experience. Go and explore the Skellig Ring.
Where to stay on the Ring of Kerry
The Lake Hotel
• Family run for over 100 years
• Floodlit 12th Century Castle on the grounds
• Award winning Bistro and Fine Dining restaurant
• Friendly staff
• Magnificent location
• On the Ring of Kerry
• Outdoor Hot tub
• Our own Craft beer served in the "Devil's Punchbowl bar"
• Lakeside setting
• 5 star EFQM accreditation
The Butler Arms Hotel
Situated half away around the Ring of Kerry in the scenic village of Waterville, its here the Huggard family operated two hotels in the early 1900's. Waterville has become a haven for Golf addicts due to the magnificent Links golf course with another one due to open early