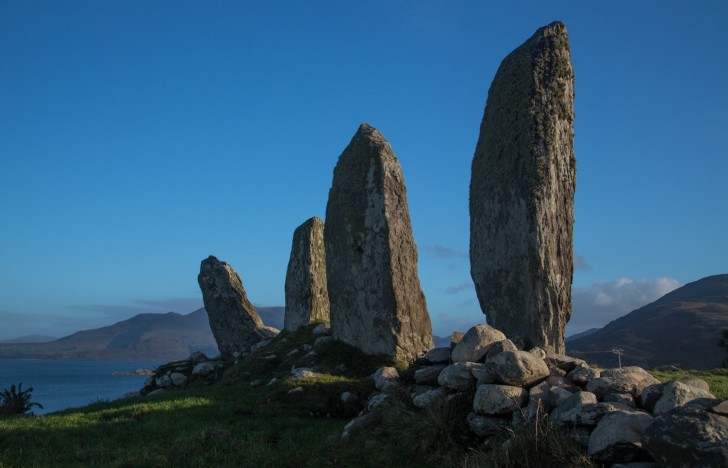 Stone Row Waterville Wild Atlantic way
Leaving Waterville while traveling the Wild Atlantic way on the left hand side there is a famous Stone Row on the Wild Atlantic way, it dates back to 1900 BC. The Eightercua Stone Row is a Megalithic tomb with four stones aligned with the September Solstice , located 1.5 km on the road to Caherdaniel.  The stones are not far off 3 meters in height and the row 7 meters long. In Irish Mythology it is said to be the burial place of Scéine, wife of a Bard and Judge of the Milesian invaders, Amergin mac Míled.
Access to the site is difficult and can be best viewed from a lay by across the road.