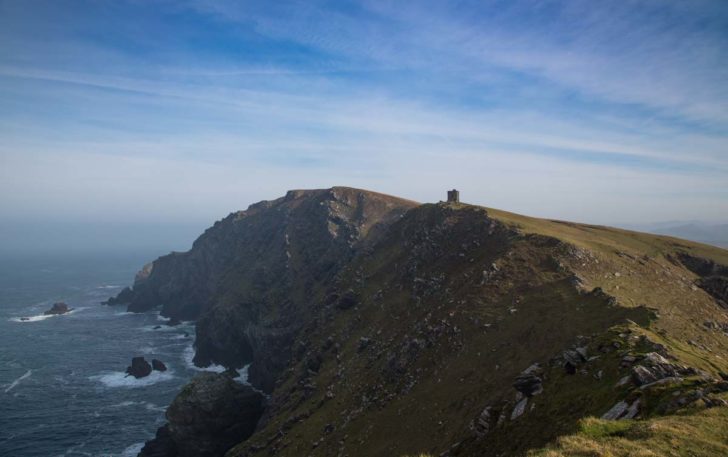 Bray Head Valentia Island
Bray Head is in our Top ten places to visit on the Ring of Kerry / Skellig Ring, first of all, it is extremely scenic there is a bit of a hike to get there but its worth it. The views at the top are of the Atlantic Ocean, Puffin Island, the "Skelligs" and the Bridge at Portmagee along with some of Ireland's most spectacular Cliffs.
A magnificent loop walk to the top of Bray Head is a great way to get out of the car on the Ring of Kerry. There is an old watching Tower you can see from the Car park which costs €2 for as long as you like. These Towers can be seen along the coastline and were built to notify the natives of a potential invasion in the 1800s and later used in the Second World War. Near Kells bay, there are large stones with the word "Eire" to tell potential bombers it was Ireland and not England.
Today it is very worthwhile to take this walk, look back at Valentia Island and across the bridge to the scenic fishing village of Portmagee where you will pass the Skellig Experience.